People
Dr Rodger Fox, Director of the Young Jazz Band-it Competitions
Rodger Fox is New Zealand's foremost jazz trombonist, big band leader, jazz educator and producer.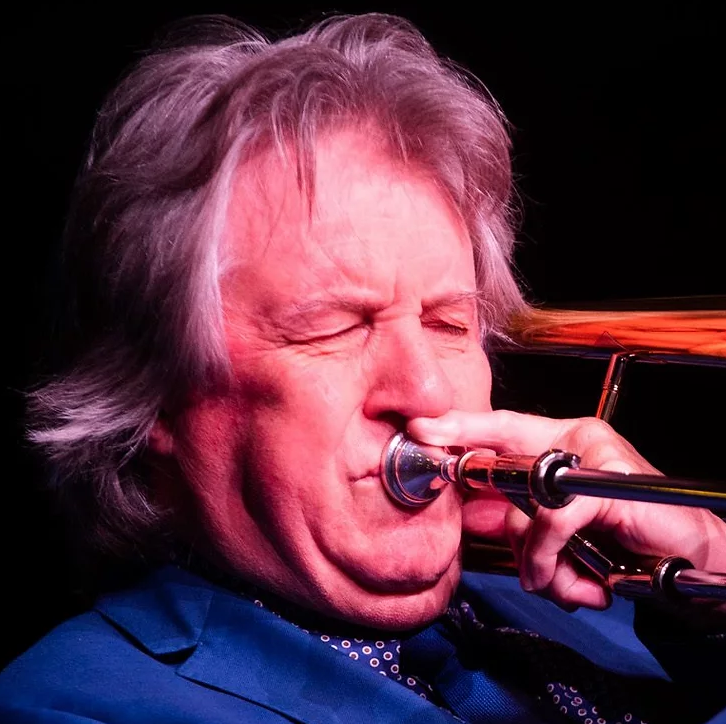 2003 made an Officer of the New Zealand Order of Merit (ONZM) for services to Music.
2005 honoured by Massey University with an Honorary Doctorate of Music.
Senior Lecturer, Victoria University of Wellington - Te Herenga Waka - School of Music.
Rodger started his jazz career at a young age with brass bands in the Porirua area, the Mana College Big Band. Later he joined the Quincy Conserve, a band that defined New Zealand music in the early 1970s. This was followed by the 1860 Band and partnerships and performances that continue to this day. READ MORE
Erna Ferry, Young Jazz Band-it Competitions' General Manager
As General Manager, Erna is the first point of contact for bands entering the Young Jazz Band-it competitions. She is an acclaimed blues vocalist and jazz educator with wide experience in arts administration.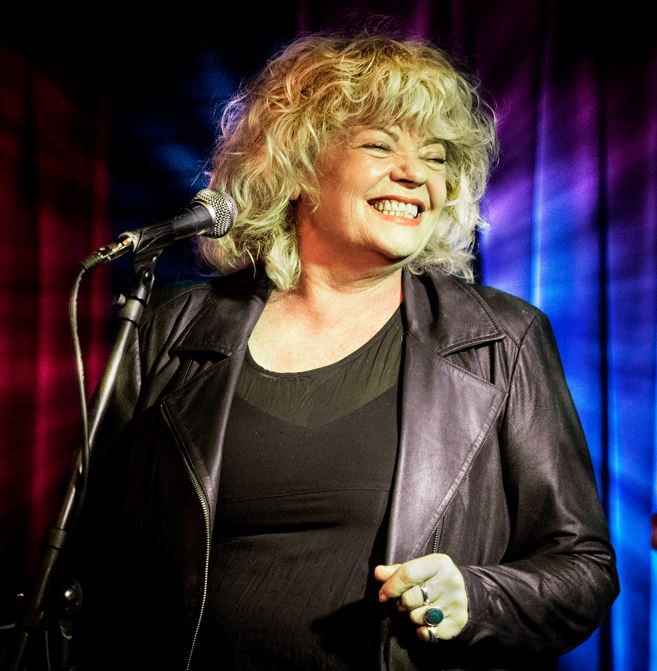 Her arts administration experience includes 20 years as the Art Co-Ordinator at Awatapu College in Palmerston North, and as the organiser of the Arts Week, Festival of Culture and a range of other annual entertainment events.
Erna came to jazz via years of performing in commercial and blues-based bands throughout the Manawatu region in New Zealand, as well as experience in performing Theatre with roles in major musical productions the likes of Slice of Saturday Night, Hair and The Best Little Whore House in Texas. READ MORE


Young Jazz Band-it Advisory Trustees
Bill Moran

Bill Moran conceived Play It Stange and is and is an Advisory Trustee of both Play It Strange and the Young Jazz Band-it.
He was with the New Zealand Treasury from 1985 to 2016. His last role was as Chief Operating Officer and Deputy Secretary of Strategy, Performance and Engagement with responsibility for economic and organisational strategy. He previously led work for the Treasury in macroeconomic and fiscal policy, tax strategy and public sector management.
Prior to this, he spent eight years as the principal economic advisor to two Ministers of Finance and a Deputy Minister of Finance. READ MORE


Fay Amaral, Youthtown CEO
Fay Amaral was appointed to Youthtown Inc. as CEO in March 2019. Youthtown is a national NPO that works to empower all young people in Aotearoa to be the best they can be, established in 1932, Youthtown is well known for youth work and creating a legacy of connection, empowerment and enabling. READ MORE
Darren Smith, General Manager of MusicWorks New Zealand Limited
Darren is the General Manager of MusicWorks New Zealand, supporters and prize sponsors of the Young Jazz Band-it Competitions. READ MORE
Young Jazz Band-it Support Team
Liz Maxwell – Events Management & Marketing Advisor
Liz is the principal of ESP Ventures Limited, a business events solutions company established in 1998.
ESP Ventures project manages business events - from international trade fair event management including global buyer and exhibitor groups, marketing & PR, corporate meetings and incentive & loyalty programmes. READ MORE
Fraser Carson – Marketing Advisor & Website Developer
Fraser is the creator of the Flightdec Communities concept and is a founding partner.
His passions centre on innovation as an enabler, and openness and connectivity as pathways to transform communities. Flightdec describes itself as; "bringing together internet technology with tried and tested marketing and communications." The main areas of work are in 'community building' and 'capacity building' especially through the use of new media technologies. READ MORE
Rob McGregor – Public Relations & Marketing Advisor
Rob is the owner and principal of Wellington-based public relations consultancy Accentuate+ Public Relations.
With over 30 years of experience in public relations and advertising, he has extensive industry knowledge and networks. READ MORE
PARTNERS:
SUPPORTERS: