Darren Smith, General Manager of MusicWorks New Zealand Limited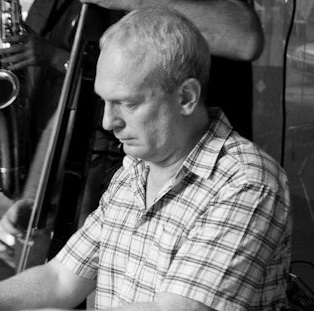 Darren is the General Manager of MusicWorks New Zealand, supporters and prize sponsors of the Young Jazz Band-it Competitions.
MusicWorks was established in 2001 when two of the oldest and respected musical wholesale companies merged to create a nationwide network of 32 specialist stores throughout New Zealand, the only chain to cover NZ from Whangarei to Invercargill with professionally owned and managed music stores.
MusicWorks Limited represents many of the world's leading brands with which we have exclusive importing agreements with including Yamaha — the largest manufacturer in the world — as well as Tama Drums and Ibanez Guitars, two of the world's leading rock brands, and Ashton, the premier entry-level brand in the Australasian music market.
Paiste, Schecter Guitars, Beale, Hiwatt, Laney and Steinberg are but an example of the brands that we import and distribute in New Zealand. In addition to this, our stores offer a significant range of other world-renowned brands to the consumer such as Maton Guitars and Martin Guitars.
PARTNERS:
SUPPORTERS: